.
GlescaPals.....obituaries ... ... they are stars in the sky
Remember me - by the laughter, not the tears,
remember me - for the joy and fun we shared, through all the happy years
Please think of me, if you will, with a smile, when we all shared jokes
and laughed, at things we did a wee bit daft
If you smile - and if you laugh, sing songs, share fun and joy,
then I will join you in the toast
And think if you want to think of me.
lift up your glass so I can share, enjoy yourselves.....and I'll be there
.. we will remember them
Cath

GlesgaPal Cath Caley in London sadly died on Jan.25th 2005 after a long fight with cancer. Cath had many pals on 'GlesgaPals' and many cards and telephone calls took place...Wilma in Canada summed it up "I know we mostly know one anither oan the Webmaister's website but although most of us have not seen one anither it seems to me we still have the closeness you hiv wae a personal friendship. It is hard to believe that so much warmth can be transmitted through the web."
Cath's 28yr old son Gregory posted this message 1 Feb 2005..........
".....Thanks for all your lovely messages about my mum. Jane, Graham, Dad (Terry), and Myself are very proud of mum and the affect that she had on peoples lives. She was an amazing mum and a lovely person in general with a huge heart. In my eyes she was and still is the best. If mum wanted to say anything to us & all of you & all her other friends she would have said this poem"


21st May 1945 - 25th Jan 2005
With all the messages and cards she got, it gave her the strength to carry on for as long as she did, she was and we are very grateful for all your messages of support.
Love and thanks to you all RIP MUM, I love you ............Gregory

Farewell my friends It was beautiful
As long as it lasted The journey of my life
I have no regrets Whatsoever save
The pain Iíll leave behind Those dear hearts

Who love and care And the heavy with sleep
Ever moist eyes The smile in spite of a Lump in the throat
And the strings pulling At the heart and soul

The strong arms That held me up
When my own strength Let me down
Each morsel that I was Fed with was full of love

At every turning of my life I came across Good friends
Friends who stood by me Even when the time raced me by.

Farewell Farewell My friends I smile and Bid you goodbye
No, shed no tears For I need them not All I need is your smile

If you feel sad Do think of me For thatís what Iíll like
When you live in the hearts Of those you love
remember thenÖ...You never die.

The funeral service took place on Thursday 3rd February. While it was a very sad and emotional day, it was a huge celebration of Cath's life. There wasn't a spare seat in the church, people were queuing down the aisles. It was an amazing send off. The piper was just fantastic and at the end playing Amazing Grace there wasn't a dry eye in the house. The 'wake' after went on until the early hours and there will be plenty hangovers It was a true celebration and everyone was so proud for Cath..........
Lucky


Lucky
(frae Glasgow, 2005)

We thought of you with love today.
But that is nothing new.
We thought about you yesterday.
And days before that too.
We think of you in silence.
We often speak your name.
Now all we have is memories.
And your picture in a frame.
Your memory is our keepsake.
With which we'll never part.
God has you in his keeping.
We have you in our heart..

RIP GlesgaPal.

Oor GlesgaPal 'Lucky' ( William Devine ) frae Dalmarnock lost his gallant fight with ill health today, his family were overwhelmed by the kindness shown from the GlesgaPals who knew and loved him. He joined GlesgaPals in August 2005 and in that short time on our messageboard he and his wife Mags enjoyed the company and many friendships were made.
He introduced himself on 25th Aug 2005, 19:19 ...........
My name is Bill Devine I was born on the 14th June 1937 in 22 Battleburn Street Tollcross moved to 11 Potter Street Auchenshuggle 1940 stayed there till I went into the army 1955 when I came out in 58 my maw had moved to Belvedere 1405 London Road. I have lived in Drumchapel, Clydebank, Invergorden, Alness, worked in Saudie Arabia for some time, now retired and live in Dalmarnock.
A proud GlesgaPal ......... See his army photo on Glesga Pals.
ah wis sent this site fae an auld school mate of mine an he lives in USA ah stay in dalmarnock, glesga an never new anythin aboot it. am ah no glad ah joined it's fandabydosie, pure dead brilliant thanx Webmaister.
Lucky in September 2005 found an old Pal, Wullie Keys whom he hadn't seen for 50 yrs.....
Thanx tae GlesgaPal Ella a've fun an auld mate efter 50 years oh lookin jist got aff the phone wi him my god it wis good tae talk tae him An am no long GlesgaPals he goes back tae the USA on Thursday an were gonnae meet before he goes back it's great intit GesgaPals a owe you thanx again. ;)


Lucky with his grandson Logan at a Dalmarnock fun day
March 2006

Sadly one year later almost to the minute from his first post......
August 25th 2006 ...... Lucky's daughter Mary..... just to let you all know that Lucky passed away peacefully tonight at 19:05 hrs. Big Mags and close family were with him. Thanks for all your cards and wishes. Once again Thank you. Mary & Big Mags
My son Logan told me today about his Grandad,
these are his words:-
My Grandad used to be a brave soldier.
He liked to talk, sing and use his computer.
He was kind and beautiful. I love my Grandad,
He is the best Grandad in the universe.
think these innocent words sum my Dad up well.
Once again thank you all.
29th Aug.2006 from Lucky's daughter Mary.....
To all of Lucky,s GlesgaPals.......Just to let you all know that Lucky's funeral is on:Thursday 31st August, a short service will be held at 14:20 in Taylor Brothers Funeral Parlour in London Road, then onto Daldowie Crematorium at 3pm where another service will be held. I know many of you are spread out over the world but anyone who can or wishes to come is more than welcome. We are then going on to The Dalmarnock centre in Lily Street for tea.
My family would like to once again thank you for all your cards and kind wishes. My Dad built up a great network of friends with GlesgaPals and he loved speaking to you all. He was a great family man and I know he enjoyed sharing his photos and stories (good and bad!) with you all. Love Big Mags, Mary, Stewart, Gary, Eddie, John, Logan, Christopher and Chloe All of Lucky's family x
.
Normanconk

Pals it is with deep regret I announce the death of GlesgaPal Normanconk.
He passed away 21st March 2007 after a long fight with cancer.
He had been very ill these past months but did not want anyone to know.
I had the pleasure of sharing a few beers with him last year when he visited Glesga.


Normanconk
(Cobourg, Ontario, Canada, 2006)


Normanconk joined GlesgaPals
in 2003 and we met up in Aug.2006
when this photo was taken in Glasgow....
my type of guy! He likes a laugh.

NC was a proud member of
GlesgaPals, he met lots of
great Pals on the board and in
person and thoroughly enjoyed
them all.

Uncanny resemblance to 'Uncle Fester'
frae the Adams Family .. eh?
RIP pal

.
Our thoughts are with his wife Jean and family at this sad time

..

| | |
| --- | --- |
| John Dickson Pattison : | March 9, 1943 - March 21, 2007 |
| Memorial Service : | Monday, March 26, 2007 At 3:30 p.m. MacCoubrey Funeral Home, Cobourg |
| | Bowmanville Crematorium, Bowmanville |
| Memorial Donations : | Victorian Order of Nurses, Community Care - Port Hope |

:
PATTISON, John Dickson Peacefully at the Northumberland Hills Hospital, Cobourg on March 21, 2007. John at the age of 64 was the beloved husband of Jane Pattison. Loving father of Sharon (Mike) and Scott (Kelly). Dear grandfather of Lindsey (Cory), Michelle (Matt) and Natalie (Mike) and great grandfather of Cody. Dearest brother of Margaret, Josephine, Francis, Marie, Thomas and the late Jim. John will be deeply missed by all his family and many friends.
A memorial service will be held at MacCoubrey Funeral Home, 30 King St. E, Cobourg on Monday March 26, 2007 at 3:30 p.m. In lieu of flowers, memorial donations can be made to Victoria Order of Nurses or Community Care Access Centre, Port Hope. Condolences received at www.MacCoubrey.com
.
Babysitter
joined GlescaPals May 2004, Manchester, England

" I was born 18 Jan 1939 at 136 Blackburn Street. Nae hoaspital for ma mammy. When I was 3 we moved to Langholm Street in Yoker. When I was 5 ma mammy died of consumption. I had ma first wean (of six) in 1957 got merried and lived in Whiteinch.Didnae work oot, goat divorced ad goat merried again.Went to Toonheid frae1962 -1970. Parly Road wis magic.Toonheid wis a wee room and kitchen and sterrheid toilet.Went tae Drumchapel -bath and inside toilet-luxury but couldnae staun the place there wis nothing there. Stuck it for a year then went tae Springburn. Moved tae Manchester 1984.Went tae Yoker primary and secondary school. First job UCBS Clydebank-( uncles cakes and burnt biscuits). Also worked in Woolies and Singers in Clydebank. Variousc jobs including barmaid and railway cleaner at Springburn lived in Hawthorn Street"
Babysitter died in 2006
.
Scotbandit
joined GlescaPals March 2006, died 13 Apr 2009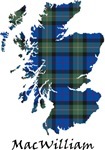 ..... Her first post in 2006

Hello, I was born at Stobhill Hospital Aug 6.1949 and went to Newlands and Riverside. We lived at 18 Edmiston Street, Parkhead. Left with my parents in 1966 to go to Vancouver. I now live in a very small town on the beach a few miles away from Vancouver. I used to love Newbank swings and also tennis at Tollcross Park... gave myself sunstroke one hot summer afternoon there. Oh boy! I was really SICK.

My Parents were : John MacWilliam, born 1926 Swanson Street - he went to John Street Primary and Riverside Secondary along with his brother Jim MacWilliam and sister Jean MacWilliam.

My Mother: Margaret MacWilliam (nee McGuigan) she was brought up along with her 4 sisters by her Grannie (Mary Jane McGuigan) in Nuneaton Street, Bridgeton. and she now lives in Kirkintilloch, aged a young 81.

Thanks to this website I have been able to contact 7 or 8 former classmates. Thanks Webmaister!
Babysitter died in 2006
Valar
joined GlescaPals Sept 2004, Kings Park, Glasgow
V
Valar joined GlescaPals on 19 Sept 2004 and was a prolific poster averaging nearly 170 posts a day, her total posts to March 2009 was 37,000 posts.... aye she loved GlescaPals.

In her 4Ĺ years she made new friends from all over the world and was respected for her fabulous posts of photos of auld Glesca streets. She was the queen of the photies thread, constantly posting and 'finding' photies that no one else can! Which I can tell you was much appreciated by the GlescaPals.

GlescaPals website is something special and when we have our get-togethers at the Peoples Palace and at oor annual 'hoose parties' it is as if we have known each other all oor lives. Valar came along to the Peoples Palace to meet GlescaPals and she was a lovely wummin.

Sadly after a long fight with cancer oor lovely GlescaPal Valar died on 15th June 2009.

Funeral Arrangments:
Thurs 18th June 18:30 at Christ The King Church, Carmunnock Road, Kings Park - a short service to receive the body.

Mass on Friday 10am at Christ The King Church, then the Linn Crematorium at 11.15am.

Thereafter to Orchard Park Hotel, Kilmarnock Rd, Giffnock
There has been an outpouring of tributes from the GlescaPals since Valar's death was announced,
here are some of them :-
Norrie
Rutherglen
Dear GPals,
It is with a heavy heart I am having to tell you that our dear pal Valar died this morning at approx 3.30am.
Her son David phoned me with the sad news.
Valar was a lovely lovely person, inside and out, and I know she will be sadly missed on the board.
As soon as I know when the funeral is I will post it on the board.
I know all our thoughts are with the family. RIP Valar Norrie and Claire

Webmaister
Thank you Norrie & Claire for all you have done on behalf of everyone on GlescaPals.
For sure oor Valar knew she had many many good and true Pals oan here.

I'll always remember her for being so 'into' GlescaPals that she fought to overcome her fear of outdoors to come along to a Peoples Palace get-together, so she could meet her GlescaPals.
A lovely lady who will be sadly missed by us all.
A pleasure getting to know you Valar, God bless you.

JohnMcLa
Washington
USA
I'm so sorry to hear this, Webbie. Regrettably, our paths didn't cross much on the Board, but the outpouring of love & affection, so typical of GlesgaPals, says so much about her. She is in that better place, and at peace with her God, I'm sure; she certainly earned it, by everything that everyone says about her. RIP, Valar

Maryjane
Glasgow
Words can not express how i am feeling at the loss of a very dear and wonderful friend as Valar, she fought her illness with such courage and was indeed a credit to all in the way she was always asking how everyone else was doing, but then , that was Valar, the wonderful person that she was.
My heartfelt condolences to Valars family and my thoughts are with them all.
It was a great pleasure to have know Valar and she will be very much missed.
May you rest in peace now Val...........Maryjane & Huddy xxxxx

Nell
London
It is with a sad heart that I write this, it was a privilege and a pleasure to have shared some time with Valar. My heartfelt condolences go to her family and friends, their loss is great.
Rest in Peace my wee Glesca Pal ....... From Nell & John

Davykay
Stewarton
What a sad loss to valars family and everyone on the Glesga Pals site, I never had the pleasure of meeting her, but her warmth and wit shone through everytime she posted on the Pals, you will be sadly missed val. davykay.

Henry
East Kilbride
what a shock to hear such sad news. i looked forward when i logged on every day to see what valar had managed to find and post on the streets photo thread. my sincere condolences to the family and friends.

Scotty
Wales
Such very sad news Norrie & Webbie.
Valar wiz an inspirational Pal, and although we never had a great deal of intercommunication, I always read her posts and viewed all the images she posted on Glesca Pals.
I know that Norrie & Claire have spent many hours visiting her and conveying the wishes of so many Pals, and such dedication is also worthy of a mention. Thank you Norrie & Claire for keeping us so well informed and for being there on behalf of all the other Pals.
To Valar's family, Colleen & I extend our warmest condolences in respect of a well-loved Glesca Pal, who will be remembered here for many years to come. R.I.P. Valar xxx Scotty & Colleen

Amethyst
France
What a shock to read that darling Valar died today. I'm lost for words.I'm stunned. I will pray for you dear David at the loss of a WONDERFUL mother.How SAD to read that news. Amethyst

Caterina
Glasgow
Rest in Peace Valar - I am so sorry to hear of your passing and know that you will be much missed on this board - your contribution was priceless.

Wilmabaird
Hampshire
England
I was so shocked to read this awful news. I only met Valar once but she came across as a truly kind and caring person. Her posts on the board will be sadly missed. She was a TRUE Glesgapal.
Thank you to Norrie and Claire for passing on all our good wishes to Valar and for visiting her as often as you did. RIP dear Valar, your suffering is over now. Condolences to Valar's family.

Josie
California
USA
I have such a sad heart this morning hearing of Val,s passing , we were brought up a couple of closes from each other in the old Garngad i had such a nice time catching up with her again on pals, my condolences to David and Arthur ,you had such a lovely Mother she will be missed here on pals ,i will light a candle this morning at Church .... God Bless .. R.I.P. my dear friend .....

Liz
Renfrew
I was shocked to read of the news of Valar passing away. I knew many went to see her and I feel for them also at losing someone so dear to the Glescapals board.

Hudggy
Cardonald
Im so sorry to hear this about Valar I loved looking at the pictures she posted they brought back many happy memories of my life. My deepest sympathy to Valars family she will be missed here on this board rest in peace dear Pal.

Mam
Canada
There are no words to express my feeling at the loss of my dear pal Val.
We started our friendship not long after I joined Glesca Pals and communicated via email at least twice a week, sometimes more, and with telephone calls. Although she faced several challenges as far as her health went she was always there for me when I needed comfort or words of advice.
Thanks to Mags and Ella for letting me know about Val's passing and also to Norrie for being such a good Pal to all of us. My condolences to her sons, Arthur and his wife Jennifer and their children Adam and Freya, and David and Elaine.
Rest in Peace dear friend. Mam

Mags
Glasgow
I am still in shock as I find it so hard to take in that our dear friend Valar has gone, its just so sad and I think everyone has said it all as she was one wonderful woman who will always leave a stamp on my heart.
Valar it was privilege to have known you and I will always remember last week when Maryjane and I left you with a big smile on your face.
My condolences to Arthur and David your dear Mum is now free of her suffering.
God Bless you Valar may you rest in Peace. Mags

jeanwg
Aberdeen
Heartbreaking to hear such sad news, Ron and I were priveliged to have met Valar. Our sincere condolences to all her family and friends. RIP dear Val. Love Jean & Ron x

Lizmac
Grafton
USA
What a shock to hear Val has died.I was looking forward to meeting her in September.
We had many a laugh and good blethers on the phone. Val was such a lovely person,i felt i had known her for years.
My condolences to Arthur and David and the Grandchildren. I will miss you pal

Ella
New York
USA
It is with a heavy heart that I post on here today. I am saddened at the passing of our pal, and my dear friend Valar.
We built a close friendship a number of years ago, and kept in constant touch by telephone and by e-mail. She taught me how to post pictures on the board, and gave me lots of little tips. She was a great teacher and I will miss her terribly.

To Arthur and Jennifer, David and Elaine, and also grandchildren Adam and Freya, I offer my sincere condolences to all of you. Your Mother, and Grandmother, was a lovely woman, and I am honoured to say that she was my friend.
Sleep in Peace my dear friend. Ella..x

FrankD
Essex
Like my Pals I was shocked to hear of Valars death. What a wonderful lady she was!
She never failed to pm me regarding my own and Mary's health.Like all my pals I will miss her dearly. God Bless!

Ronnie
London
I am very saddened by this turn of events in respect of oor good pal Valar. Isn't it the case though that we each believed she'd pull through, given time, supportive medication, and family care? I certainly believed this to be the case. Unfortunately though this wasn't to be. Valar's passing, obviously a heartbreaking experience for her family and close friends, Is certainly a very very sad time for those who knew her through Glesga Pals....Her frequent and excellent posts will certainly be missed.

If there's a heaven, Valar most certainly will be there. And if at all possible she'll definitely be up early each morning to log on and read how things are progressing on Glesca Pals. This is indeed the end of an era.

Maggiem
Oh what I shock I got reading this. I, like many others, thought that Valar would pull through. I will really miss her posts. Although I never met her, just reading through all the wonderful things that other Pals say about her tells of a lovely lady.
My heartfelt condolences to David and all of Valar's family. Maggiem

sinecure
France
It is indeed sad to hear of Valar's death and my heart goes out to those close to her and to those Glesga Pals who had the honour of meeting her for their loss must be great.
I hope that her last hours were peaceful and that it was peacefully that she slipped away.

Annie
Glasgow
I am so saddened to hear of the passing of our dear friend Valar. I had the pleasure of meeting Valar on many occasions and found her to be a real lady. My condolences go to Arthur & David and their families, im sure in time they will remember the good times and the laughs.Rest in Peace Val, you will be sadly missed.
Softly within the shadows
She heard a gentle call
And taking the hand of Jesus
She quietly left us all.
God Bless Val.
Carlin
Fife
It was a pleasure and a privilege to know her - our irreplaceable Pal, Valar - gone to her heavenly rest.
Our thoughts & prayers are with her family at this sad time. Robert & Carlin

TT
Glasgow
Whit can ah say? Ah'm totally gobsmacked tae hear this news. Like many of the Pals, ah never met Valar, but she seemed built intae the brickwork o Glesgapals - always there - and always winnin aw the quizzes - and wi a great sense of humour. Deepest condolences tae the family.

Brigstock
England
It is so sad to see the post about Valar's death. She very kindly came to meet me just under a year ago with some of the other pals at the People's Palace. she was a real Lady.

Rose
Glasgow

I was saddened to hear of the death of Valar, I never had the pleasure of meeting with her but heard so much about her from others. My deepest sympathy goes to her family,

A truly wonderful woman is now at rest
Taking her place with all the best
A new star is shining in the heavens above
And smiling down on those she loved
Her battle now over she is now at rest
Valar as a glescapal you were one of the best
Sadly you,ll be missed by all on this site
But as a star in heaven you will always shine bright.


REQUIESCANT IN PACE Val xxx


Chocolate
Glasgow
I was very sad to read about the passing of Valar she always came over as as a really lovely lady
What a contributor to this board, what lovely old photos ofGlasgow that I have looked throu and also ofthose lovely storks in their nests. In heaven for sure...

Marilyn
Australia
Like all the GlesgaPals, I am so shocked to hear the news about Valar. I was so sure she would pull through and be back on the board. My thoughts and prayers are with her family and friends. Norrie and Claire, thank you so much for keeping us up to date on Valar and for visiting her on behalf of us all. xx

caltoncuddy
Australia
I was so shocked when Annie let me know of Valars passing, I feel like I have lost a special friend, I was so hopping to meet with her when I came home but its not to be.sadly every time I look at a photo of Glasgow I will remember a dear Lady a true Glesca pal R.I.P.pal calltoncuddy

Dazzle
England
I am numbed with sadness to read that we have lost our dear pal Valar. Although I only knew her on the board and never had the pleasure of meeting her personally, her enthusiasm shone through in her posts and the lovely pictures of the streets of 'Old Glesga' that she posted which brought joy and wonderful memories to all of us who left Glasgow many years ago. My condolences to her family. R.I.P Valar

Magaretcr
Australia
So sad to hear that our dear pal and friend Valar has passed away.
Our condolences to David,Elaine.Arthur and family,and Vals Grandchildren.
Val will be so saddly missed.She invited Jim and myself into her heart and home,when we were in Glasgow 2 years ago.A kinder lady would be hard to find.I am just glad her suffering is over.
Thankyou Mam for ringing me from Canada to let me know our dear pal had lost her courageous battle,and thanks to all the pals who visited val,and kept us up to date on how Val was doing. RIP dear Val.. Margaret and Jim.

Wilma
Canada
I am so shocked to hear about Valor who we will all miss due to her great posts and pictures of Glasgow. Due to being unable to get on to this thread I didn't realise how ill Valor really was. It has taken me all day to get my head around it. She always looked so well when she was with the pals that it really took the feet from me. If it hadn't been for me seeing Jeannie posting about Chrissie I wouldn't have known.
She was a delightful correspondent and loving Mother who was over the moon when all went well for David.
I feel so bad for her family who she loved so much and trust in God to help them through this terrible loss. A lovely woman and a true Glesga Pal who will be very sadly missed. My condolences to the family and the Pals who were fortunate enough to meet her.
Thank you Norrie and Claire, Mags and Maryjane and everyone who took time to stand by this wonderful lady during her final days.

JohnC
Australia
My Wife and I are truly shocked at the passing of "Valar". She was a really nice Lady. If Glesgapals had a Hall of Fame She would be at the top. R.I.P Valar.

JoanB
Oxfordshire
R.I.P Valar you will be missed on the board my heart goes out to your family,thanks for the chats never met you but we did have a few chats, Thanks for all the great post and pic its so sad

Greta
Canada
I was away over the weekend and yesterday and I'm very sad on learning of Valar's death, especially when I had read that she was holding her own or doing better. She'll be missed sorely on these pages as her ability to dig up photographs and history were very interesting. I never met her or spoke to her but she came over to me as a very lovely woman. My condolences to her family

Brian
Blantyre
I am so sorry to hear about Valar.
I am glad that I got to meet her once in person at the Peoples Palace last year. I did not know her very well, but she was obviously very well liked by all Glesca Pals and will be sorely missed by us all. Regards, Brian.

Our condolences to her sons, Arthur & David and their familes

the dash
I read of a man who stood to speak
at the funeral of a friend.
He referred to the dates on his tombstone
from the beginning...to the end.

He noted that first came the date of his birth
and spoke of the following date with tears,
but he said what mattered most of all
was the dash between those years.

For that dash represents all the time
that he spent alive on earth...
and now only those who loved him
know what that little line is worth.

For it matters not, how much we own;
the cars....the house...the cash.
What matters is how we live and love
and how we spend our dash.

So think about this long and hard...
are there things you'd like to change?
For you never know how much time is left.
(You could be at "dash midrange.")

If we could just slow down enough
to consider what's true and real,
and always try to understand
the way other people feel.

And be less quick to anger,
and show appreciation more
and love the people in our lives
like we've never loved before.

If we treat each other with respect,
and more often wear a smile...
remembering that this special dash
might only last a little while.

So, when your eulogy's being read
with your life's actions to rehash...
would you be proud of the things they
say about how you spend your dash?

Author Linda Ellis