.


214th GLASGOW, Boys Brigade
A social history of the BB in Glasgow
photos and memories preserved on GlescaPals for future generations.
www.glesga.ukpals.com
.



TIMELINE
The 214th Glasgow Company, the Boys Brigade was formed 11 Oct 1924 attached to Whiteinch UF Church

In session 1929-1930 the company's church changed to Whiteinch Gordon Park Church

In session 1935-1936 the company's church changed to Gordon Park Church

In session 1991-1992 the company closed

.
Bugle band in Kelvingrove Park

A fine turn-out by a 214th Glasgow Boys Brigade bugle band c1950.




Nov. 2016 Extract from email, John Stewart, Age 83, Glasgow, Scotland
I was a member of the

70th Glasgow Scouts

(McLeod Church, Townhead) they met in St. David's School hall in St. James's Rd.
I then joined the

39th Company Boy's Brigade

in the Red Barony Church (now a University Building) and became Sgt. Piper and Bugler.
PHOTO BELOW was taken in DUNBAR in 1952 at a joint camp with 39th BB and the 214th BB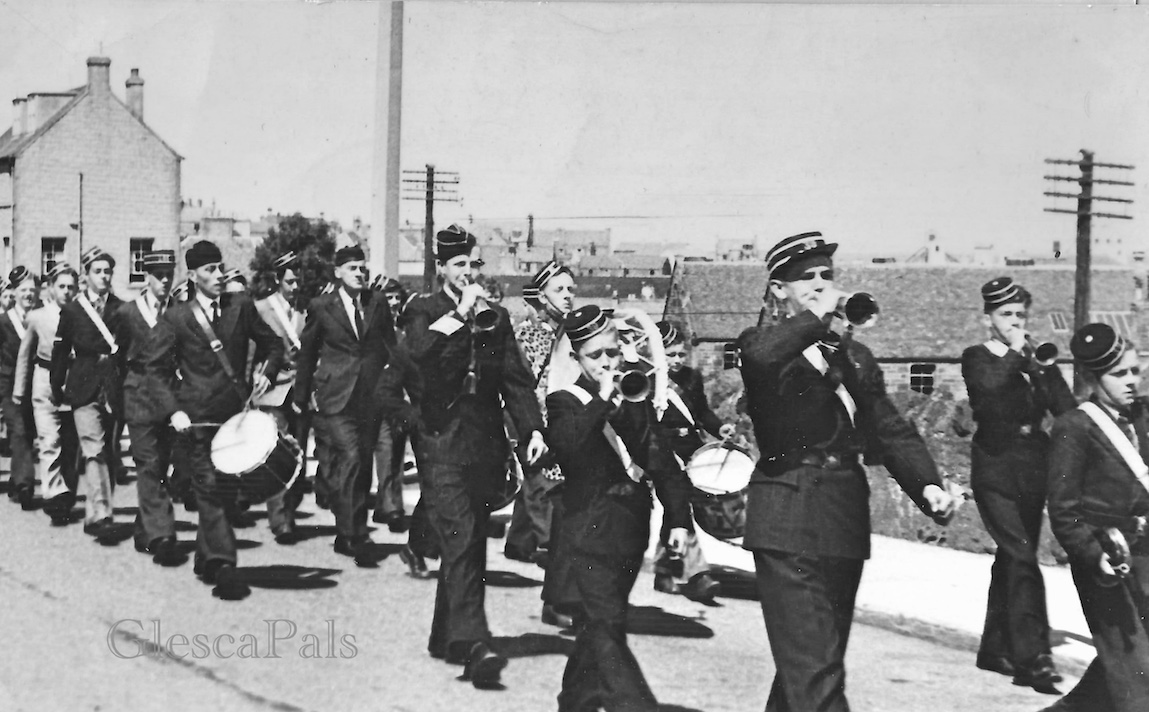 Church Parade, Dunbar 1952 joint BB camp with

39th BB

and the

214th BB
.
Donations gratefully received towards the running costs.
A lifetime honour and timeless photographs on the web