Riverside Senior Secondary School 1962

Photographs sent in by Glesga Pal Elspeth Crosbie (nee Bell )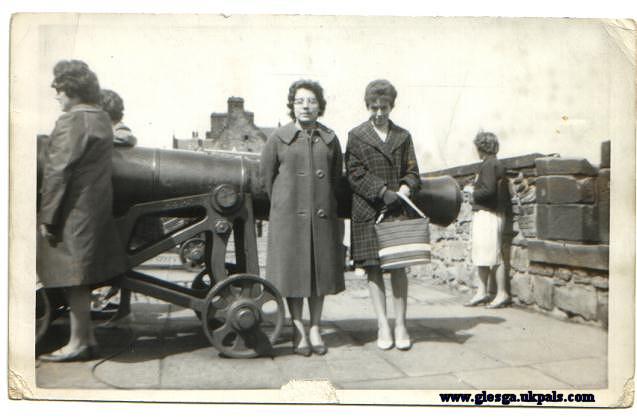 Sept 2003 Elspeth.........As an ex pupil from 59-62, this was taken on our last school trip in June 1962 to Edinburgh Castle. The teachers are Miss Ferguson and Miss Thompson with ex pupil Cathy Henderson to the left.
.

Sept 2003 Elspeth.........Taken outside the domestic science block in June 62. From left to right Miss Simpson, Miss McLeod, Miss Hood, Miss Thompson and Mr Park. Anyone remember them, and are they how you remember them? I think this was taken on our very last day at a smashing school.
Thanks Will, its great to have this chance to share happy memories on a smashing and invaluable website.
.
.