.
Silver wedding 1959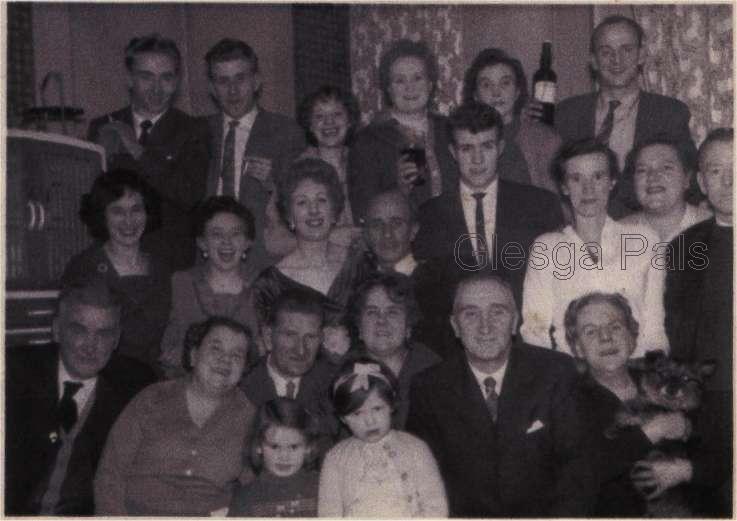 .
The Ferguson's, Simpson's, Cathcart's and McTaggart's all related by marriage along with some neighbours and friends all gathered at 63 Beechgrove Street, Dalmarnock in Glesga's east-end to celebrate the silver wedding of Andrew & Flora Simpson.
Usual Glesga party where everyone performed, sang, danced, recited poetry or whatever. The star of the evening was as always Andrew Simpson senior who by popular demand was obliged to sing the tale of the 'wee bileing pan'. This he would do whilst playing his beloved violin.
In this photo Andrew is sitting in the front row of adults, behind the smallest of the 2 children in front.
July 2004 - The photo was sent to me by Glesga Pal, Archie Ferguson, in this photo he is 25yrs old,
Archie is the guy in the very top left hand corner with the fag in his hand.
Secure your families place in Scotland's heritage and leave your legacy
Adding an old family photo and story to glesga.ukpals website is simply a bargain
Get your very own family photo and story on this website for a small donation.
.