.
GlescaPal sadiemc ........ Sadie Gaudio nee McElhinney
..
GlescaPal sadiemc was born in Glasgow's Anderston district
..
Hello my name is Sarah. I was known as Sadie McElhinney back when we lived on Hyde Park St. in Anderston, Glasgow. I attended St. Patrick's school between 1937 and 1946. Later worked as a french polisher in a wee shop before leaving to come to the States in 1952.
I came from a large family my ma's name was Sarah McElhinney nee' Bland and ma da's name was William.

My best friend from childhood was Harriet Johnson who lived on Cranston St in Anderston before her family moved to Ruchazie. I remember fondly all the good times we had together as girls and am sorry that we lost contact with one another.

I married and had three lovely children. I relocated from Long Island to Rochester, NY to be closer to my daughter. She and her husband introduced me to a wonderfull man who I am now married to and we live just around the corner from my daughter. This comes in handy when I need some computer tech support.



This is a photo taken c1947-48 of Sadie with her sister in the middle and Harriet Johnston is on the right.


If anyone knows of Harriet or can identify
someone in the wedding photo below then
contact the webmaister
May 2008, GlescaPal Sadiemc, (Sadie Gaudio nee McElhinney) New York aged 75yrs. sent me this old wedding photograph.
".... this wedding photo is a long lost girlfriend of mine when I lived in Anderston, we lost touch when I came to the states in the late 1950s before she was married. Her name is Harriet Johnston I don't know her married name as she married after I left Glasgow. I am hoping someone might recognise the photo and can help me get back in contact with her."
Regards, Sadie Gaudio nee McElhinney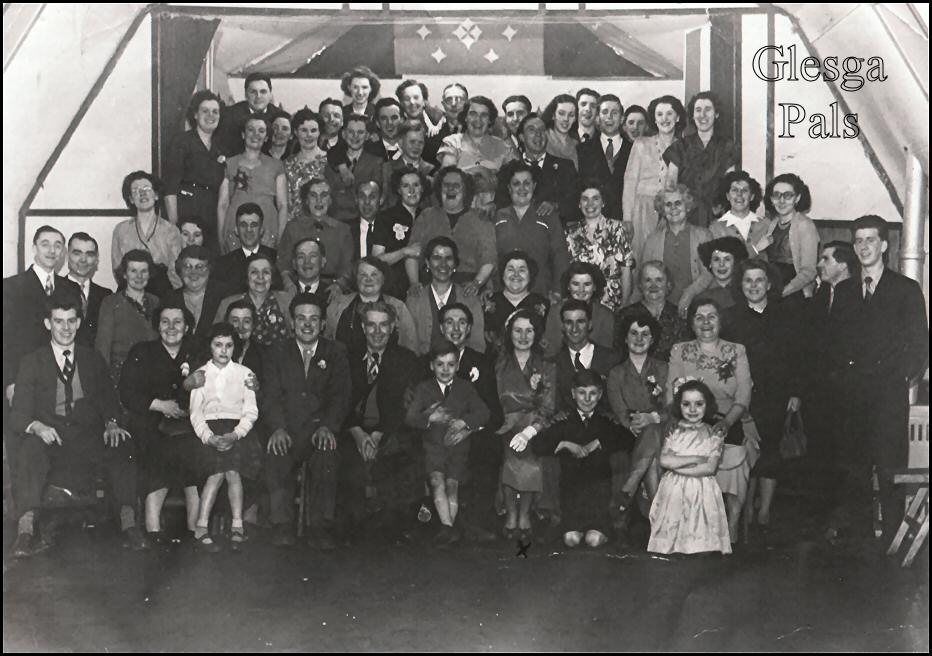 A Glasgow wedding ( Date and place unknown )

GlescaPal Sadiemc's webpage 2008
..
.... a lifetime entry in GlescaPals.......get your webpage .
.