Dale Street is named after David Dale the socialist, industrialist & philathropist, and founder of New Lanark Mills.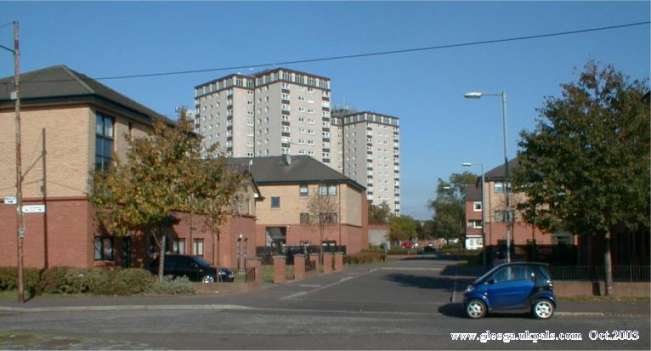 This is Dale Street......incredible isn't it?
Photograph taken from Old Dalmarnock Road looking east down Dale Street to Dalmarnock Rd.
.
Dalmarnock Road at Dale Street how it looked in the sixties


1962
Dale Street is the first street on the right and just to the right of those tenements was the
Church of Scotland, Bridgeton Parish church, minister at this time was the Rev.Lang.
The church was erected in Dale Street in 1836, the first established church in Bridgeton.
One hundred and fifty years later in 1986 it was demolished after the building become unsafe.
.
All that you see in this picture has now gone.........
Hugh Macintosh (1902) states that the original

+

Bridgeton Cross

of the village actually lay at the junction of Dale Street and Reid Street,
The first established church in Bridgeton was'Bridgeton Parish Church'which was in Dale Street at the south junction of Old Dalmarnock Road. It was erected in 1836 and due to the building becoming unsafe was demolished in 1986. The first minister of the church was Rev. Patrick Fairbairn (1805-1874)
The church name changed over the years: started of as Bridgeton Parish Church then with an amalgamation became Bridgeton & Newhall Church. A further amalgamation with London Road St. Clement's church took place and it was decided to revert back to the original name of Bridgeton Parish Church.
Opposite the church in those early days was Hussey's Spinning Mill at the corner where ran a burn. There Hussey made his own gas, and allowed all the refuse and tar to run into the burn, and it was locally named the Tarry Ditch. (A history of Bridgeton & Dalmarnock)

At No.16-20 Dale Street was Campbell's Pawnbroker Office


.
More Dale Street photos
.