Streets of Bridgeton
Rogart Street at Orr Street


Rogart Street at Orr Street looking south, the tenements at Bridgeton Cross can be seen on the right.
This old church has a been a car spares outlet for as long as I can remember
.


Orr Street at Crownpoint Road looking south towards Rogart Street.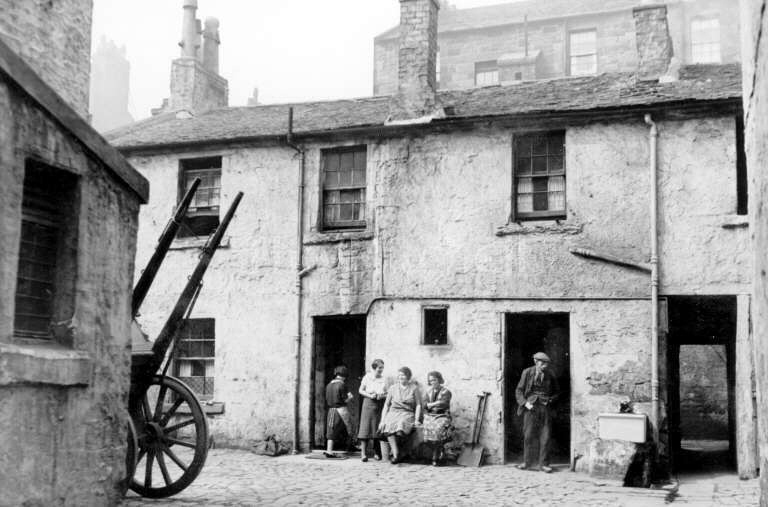 Rogart Street c1933
Slum house: exterior with cloth-capped man, group of women and up-turned cart

Extract from messageboard October 2012, GlescaPal JanetP, Glasgow
Bless you for posting that photo Webmaister, that stable and cart were so familiar to me. I think they belonged to the coal merchants at 27 Rogart Street. Latimers Coal Merchants. How my heart clings to that wee corner of the world.
Thank you so much
.